Return to Headlines
Author David Biedrzycki Visits Westgate
Imagine 300 young people sitting cross-legged on a spacious floor, watching and listening with rapt attention as one man speaks, demonstrating his love of drawing, and sparking interest and creativity among students. This was author David Biedrzycki visiting Westgate courtesy of Westgate PTA and PTA Author Committee Chair Jackie Fowler.
David Biedrzycki is the author and illustrator of the popular children's books Ace Lacewing, Bug Detective, Me and My Dragon, Bear Alert, and many more. In his presentation, he demonstrated how he uses technology to draw his characters and tell a story. His passion for what he does was contagious, as the students enthusiastically responded while the characters and the story developed before their eyes. The beetle family he created for us is available as a .jpg file for students and teachers.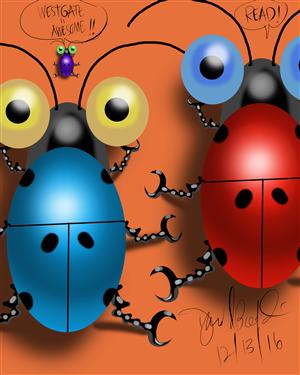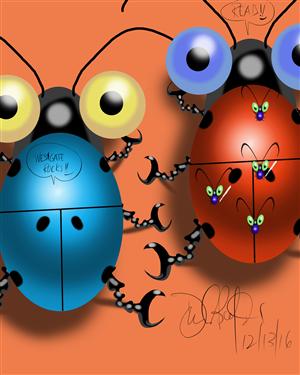 Enjoy the photos of his presentation in the slideshow linked to the photo below, and check out this amazing author and illustrator!