Return to Headlines
'This is my family' – Lori Kelly Day represents D25 well
By Adam Harris
Arlington Heights, IL – Dryden Elementary School - As I walked into the front office at Dryden Elementary School Wednesday afternoon, I thought I had walked into a zoo.
I saw a lion, a panda, a pond of ducks, a giraffe, an elephant, a bunny and a smiling front office staff member who was feeling the love. No really, she was holding a balloon that spelled out the word LOVE.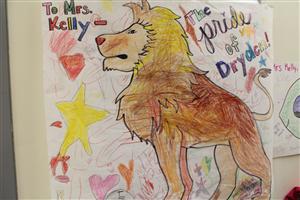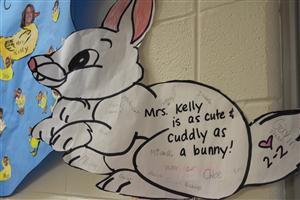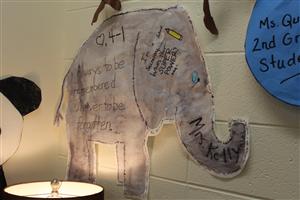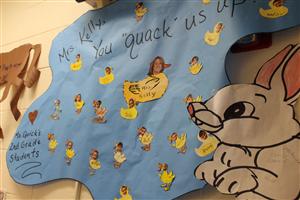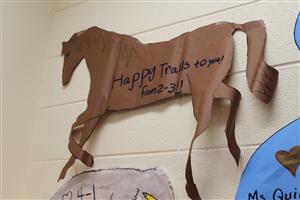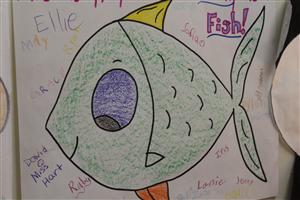 Lori Kelly is leaving Arlington Heights and moving to South Carolina and therefore is leaving her roll as Administrative Assistant at Dryden Elementary, a roll she has held for the past last 10 years. This past Wednesday her Dryden community, students, staff and parents, wanted to say goodbye in a special way. They declared it Lori Kelly Day and showered her with hugs, thank yous and animal themed posters.
Lori loves animals. That's her thing. The students and the staff thought the student made, animal themed posters would be a great way to decorate the office for Lori Kelly Day. Each classroom at Dryden was able to deliver their poster to Lori in person and give any goodbye hugs or further gifts that they had.
It was not only a very fun and extremely touching way for me to witness some of Lori Kelly Day, but it was also an opportunity for me to reflect on not only my friendship with Lori, but with all of the administrative assistants in the District. I love walking into each one of our nine schools to cover any story because I am greeted with a smile, which is then followed by a fun conversation and/or inside joke that we have developed.
It really helps me realize what this District is about, right before I go into a classroom to cover the exciting and innovative activities they are doing. This District excels academically and financially but it is a destination district for many additional reasons. People are happy sending their children to our schools because there is a genuine care and enthusiasm toward guiding young minds and inspiring young people.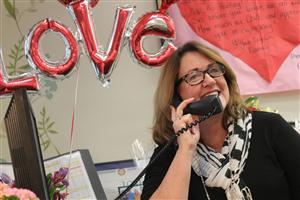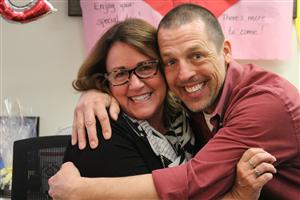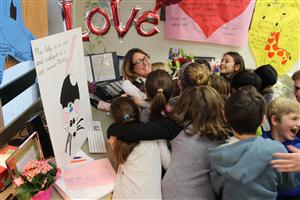 That is seen across the district, inside of each classroom, and from just stepping foot into any front office in any of our nine schools. Lori Kelly Day was a reminder for me of how awesome it is to have such great people within this District.
When asked what she will miss most about working in District 25, Lori Kelly had no problem answering. "The kids," she said "and oh my gosh the family atmosphere. This is my family."
That seems to be a theme I run into often when talking with teachers, parents and retirees from District 25. This District is a family, and I thank Lori Kelly for reminding me of that on Lori Kelly Day.
#D25ItsPersonal