Return to Headlines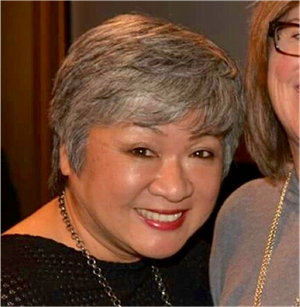 We remember WHEN Mrs. Takahashi joined our district after traveling the world, and she remembers a lot more! Mrs. Takahashi was kind enough to give us a few minutes and answer some questions to get us all caught up on her life since retiring. The following is what we found out!
Can you start by telling us the details of your career in District 25?
I started teaching in District 25 in 1979 after living overseas in Egypt and Spain. I taught at Westgate, Patton, Greenbrier, and Thomas Middle School. I was also a Curriculum Coordinator in the Instruction Department for four years, and worked for Illinois State University teaching classes and supervising student teachers for four years.
What is your fondest memory of working in D25?
There are so many great memories from working in District 25, but having the breakfast, cinnamon rolls at Lorado Taft with 150 seventh graders is definitely one of them. I am also proud to have been involved with the RISE effort where the Thomas students and community raised and supplied the funds to build a school in Angola to honor a former Thomas student who died in Iraq. Will Newgard's picture remains displayed in that school today.
Finish this sentence: "I remember when…"
…I first arrived at Westgate School after teaching in Northern California, and two teachers welcomed me with a message. "In District 25, we are family," they said. "We will do everything we can to make sure you are successful." Thank you, Jean Jamieson and Ellen Grady. Please know that I have tried to pass that along throughout the years.
What have you been up to since retiring?
I have been working with the Golden Apple Scholars program mentoring new teachers. The Golden Apple awards scholarships to students who want to become teachers, and supports them through Summer Institutes and mentoring during their first years of teaching. I really enjoy spending my summers with these wonderful young people at DePaul and Concordia University, and love going to their classrooms to help or offer advice. The scholars agree to teach in a school of need for five years, and many of the situations are very challenging. It's inspiring to see these enthusiastic young teachers meet those challenges with a smile and such commitment.
I've also taken up quilting and enjoy sewing while watching Downton Abbey or the Cubs on television. (This IS the year for the Cubs).
What did you enjoy most about working in D25?
We are blessed to have a great, supportive community of teachers and families. We all shared the common focus on doing what was best for children and learning. I hope that never changes!
Any message to the Arlington Heights community?
It is so much fun to run into former students to see how they are doing. I can't believe how quickly the years fly by. My Greenbrier first graders are 33, and it really seems like yesterday!