Return to Headlines
South students featured in D214 Art Expo
December 20, 2017
Arlington Heights, IL - The annual ArtExpo is a collaborative effort between art departments in the high schools of District 214 and participating feeder middle schools.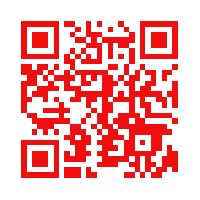 The Expo exhibits two and three-dimensional work of outstanding local student artists. All six District 214 high schools participate; seven middle schools/junior highs exhibit their pieces, including South and Thomas.
This event was held at Forest View Educational Center in Arlington Heights.
8th graders: 7th Graders: 6th Graders:
| | | |
| --- | --- | --- |
| Kendall Fahnoe | Alicia Smith | Evie Bartels |
| Tommy DeMaria | Joe Salemi | Mia Pilipauskas |
| Ella Boesen | Mason Zimmer | Oula Pattie |
| Marie Fundora | Melissa Bivolarov | |
| Sera Petrusek | Diviyasri Suresh | |
| Ava Griefenstein | Ursula Johlie | |
| Margaret Lennon | Emily Robinson | |
| Sera Petrusek | Emily DePaz | |
| Kacper Parobi | Riley Kerkemeyer | |
| Nicole Emmerson | Brenna Baudouin | |
| Bernie Goodwin | Mohini Maletira | |
| Marie Fundora | Alex Berg | |
| Megan Buchek | Emily DePaz | |
| Olivia Kim | Hannah Weiss | |
| Amy Hobbs | Alex Garling | |
| Julia Zurek | Olivia Nellis | |
| Nora Wagner | Kiera Cullen | |
| Macy Zei | Rowan DeVuono | |
| Ava Griefenstein | | |
| Nicole Emmerson | | |
| Daisy Mendez | | |
| Ada Gilca | | |
| Sridevi Valathur | | |
| Olivia Kim | | |
| Anushka Bhat | | |
| Angelina Peric | | |
| Jamie Cerniglia | | |
| Ella Boesen | | |
| Amy Hobbs | | |
| Lily Erickson | | |
| Alison Sellergren | | |