Return to Headlines
District 25 students had the ear of state legislators in Springfield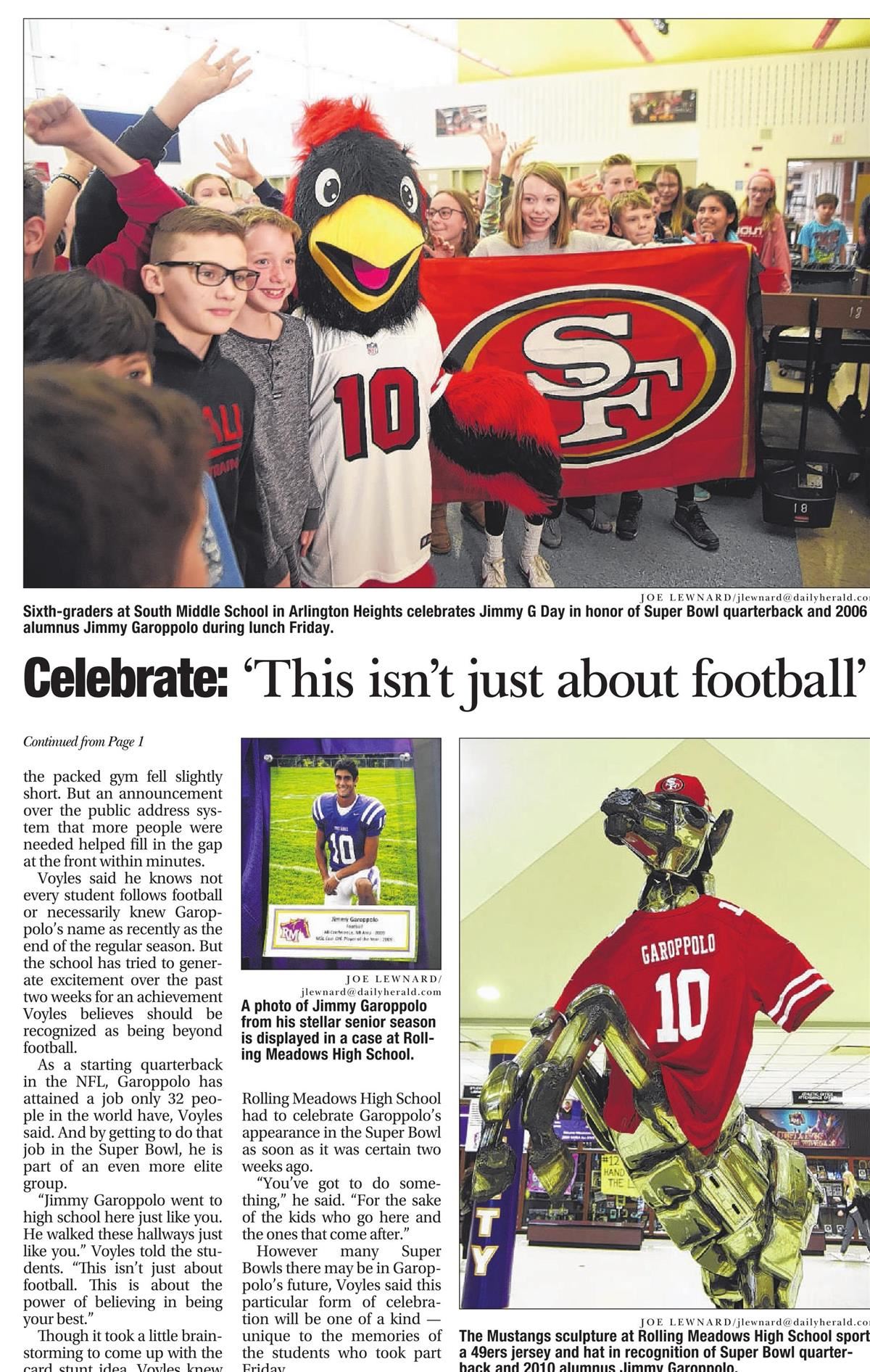 Arlington Heights, IL – The drive to and from Springfield, IL in the same day can be agonizing, but when done to have your say with State Senators and Representatives, it feels quite different.
Excitement is the word the South Middle School Math Club repeated, over and over.
"This was a very big opportunity," sixth grader Adam Hollis said.
Hollis is one of three members of the South Math Club who were invited to present at the Students for the Information Age TECH 2018 event held in Illinois's State Capitol Building last week.
At the event, students from all over the state showcased how technology is being used in the classroom to members of the Illinois State Senate and House of Representatives. The South Middle School Math Club demonstrated their passion for various digital learning platforms, such as Kahn Academy and Prodigy, and how these tools motivate all students to practice their math skills.
"These programs create connections between all students regardless their skill level or age," South Middle School Special Education Teacher and Math Club Sponsor Gillian Falknor said.
What Falknor is referencing is the idea of differentiation within the classroom. This concept in education refers to a teacher's ability to modify instruction and curriculum to meet individual students' needs.
Falknor started the South Middle School Math Club at the suggestion of William Dolney, one of her current students.
"I really like math." Doleny said. "It's a passion I've always had. My math teacher assigns us things on Kahn Academy and I found myself doing it in my free time."
Adam Hollis and Andrew Bordis both thought it would be fun to join the new club, and all three have become friends since its formation. Despite being in the same grade, all three students are at different skill levels of math, yet they are able to connect through their passion for math and gaming.
"That's the beauty of these programs," Falknor said. "Students have something in common through working in the same program. They can play and compete within the program to work towards common goals, and their skill level has nothing to do with it."
This is the message these three math enthusiasts had the opportunity to express to influencers down in Springfield.
"All the other kids from the other Districts already knew about the programs we presented about," Hollis said. "But, it was cool to be able to tell some legislators about what we are doing so hopefully they can put more of this into our classes."