Return to Headlines
On Wednesdays, District 25's Communications Coordinator Adam Harris, catches up with a District 25 retiree. This week he was able to find time with a former Superintendent who touched so many lives.


Can you start by telling us the details of your career in District 25?
I came to Arlington Heights School District 25 in 1968 and remained until 1988 when I retired. Previously I was Superintendent in Joliet, IL from 1963-68. I had heard great things about Arlington Heights, and as I met with the Board, staff and community members, it became clear that this was a place with a real future and wonderful potential. District 25 was clearly something I wanted to be a part of. It was a decision I never regretted.


What is your fondest memory of working in D25?
Simply the people, as cliché as that sounds. From the beginning I was always both delighted and almost awed by how remarkably close and cooperatively our staff members worked with one another every day. District 25 also received tremendous support from caring parents and other community members.

The biggest part of my mission was ensuring, finding, and keeping exceptional people and supporting them to get the job done. We had really great teachers, administrators, school board members, and support staff. We had PTA and community support that was truly priceless. We worked hard at being a real "family" long before it became fashionable to say. We meant it and it was our greatest foundation. We worked together and trusted one another.

We believed in an environment that was interdependent. We were not hung up on hierarchies. We were all in the same boat and we all worked together to get the job done, all while building a real sense of mutual support and trust. We didn't hide behind rigid structures. People were willing to take responsibility and be accountable. We tried things and found new and better ways to work together and really help those young people we all cared so much about.


Finish this sentence: "I remember when…"
I remember when I came to Arlington Heights and enrollment was booming. We were growing fast and building new schools to keep up. I also remember when, somehow, all of that turned around in countless suburban communities across our State and nation. We were among the first and were charged with finding our own way in uncharted waters. Enrollment dropped and soon it became tragically necessary to close schools and lose staff members. We tried hard to protect everyone in the process, but there wasn't a painless way to move children or to soften the loss of colleagues and wonderful people. We struggled during those times because of the impact on staff, students and the whole community. We came through it successfully, but the pain was always there.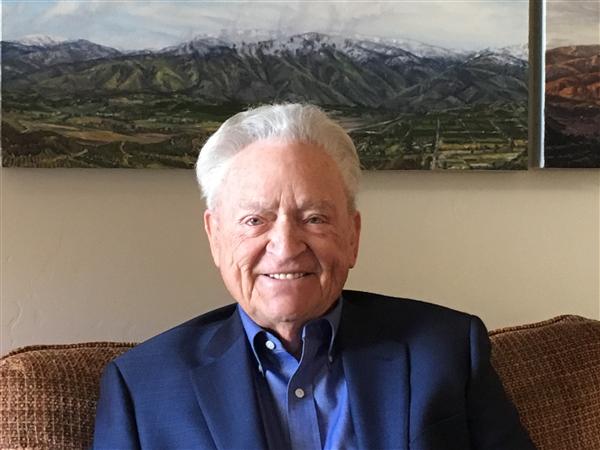 What have you been up to since retiring?
I retired in 1988 and moved to California. I always said I hope I can find a place to play golf and retire. Somehow it worked. I live in a lovely gated community in southern California on a beautiful course in a valley near Mount Palomar in North County, San Diego, CA. I used to play golf almost every day after I retired, but now I'm down to three to four times per week. Time takes its toll on many things. My handicap attests to that. It has sadly gone from single digits to something that seems destined to steadily climb (an all too close correlation with the national debt!). Nonetheless, I`m still playing and loving it.


What did you enjoy most about working in D25?
I never think of "25" without thinking of the wonderful people! I could not have been more blessed than to have been able to share my life with so many warm, caring, and truly gifted friends and associates.


Any message to the Arlington Heights community?
Arlington Heights has a wonderful and proud history. I am confident that it will only continue to grow better and better.