Progress, progress, progress!
Posted by Adam Harris on 3/8/2018
A lot of progress has been made since the last time we checked in with a video. The Greenbrier expansion project, adding four classrooms and various meeting/office spaces, is scheduled to be completely ready for teachers and students on the first day of the 2018/2019 school year!
The rooms are starting to look like a classrooms!
The painting primer is complete. The ceiling grid is installed. Today and over the next few days the lights will be installed and then the final touches on the ceilings will be put into place.
Currently: The floor is being mitigated, which meas, sealed, leveled and prepped for the installation of tile and carpet. Once both levels have mitigated floors, the tile and carpet will go in. Then, the fun starts inside the classrooms! Cabinetry, marker boards, projectors, shelving, etc. will be installed, as the classrooms take shape.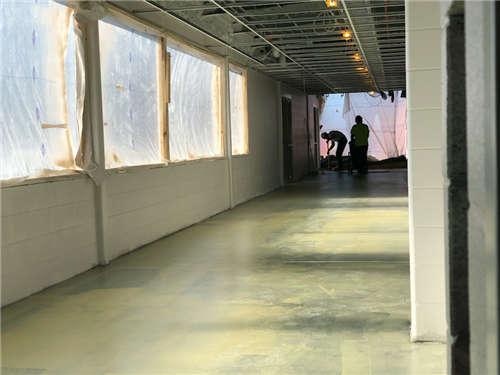 Currently (continued): The exterior brick is getting a washing as we wait for window delivery so they can be installed. That should happen by the end of March.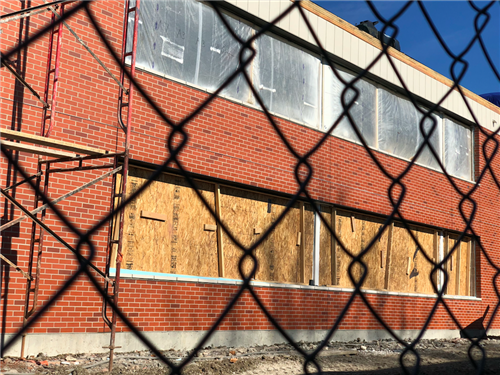 The project feels almost done, right? Well, there are things we need the summer for. In the summer our parking lot will be expanded at Greenbrier, adding 10 spaces. Also, the two north side playground areas will get a facelift. New jungle gym equipment will be installed over the summer, and the blacktop pavement area will be fitted with new asphalt.
Of course, last but not least, they will connect the addition to the existing building by opening up the wall that is currently sealed off.