Posted by Donna Bingaman on 11/1/2019 9:45:00 AM
November 1, 2019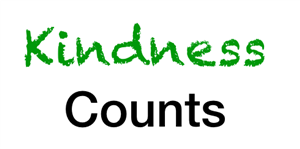 Parent/Caregiver Education Classes
Please click the following link to sign up for parenting classes offered by the NSSEO. Upcoming classes include Raising Resilient Children, Ain't Just Misbehavin', and Author of 5 Against the Law. Click HERE for more, classes, more details or to sign up.
Drop Off and Pick up Reminder
As the weather has turned snowy, just a few reminders about pick up and drop off. Please remember when picking up or dropping off your child in the car line to pull all the way up to the first cone or to the car in front of you. Stopping early slows down the line. Please also wait for the car in front of you to move forward. Do not jump out of line. You can review all procedures HERE.
Lunch Hour
Just a reminder that K-5 lunch is from 12:10 p.m. - 1:10 p.m. If you are picking your child up for lunch, please sign them in and out in the office. Please wait until 1:10 p.m. to bring them back to school.
Winter Gear
Please remember to send your child with the appropriate winter gear. Boot and snow pants are required to play in the snow. Please make sure to write your child's name on their clothing as many children have the same boots, snow pants, and jackets.
Please check out the e-flyers in the above link to learn about additional programs that serve our students. There are wonderful activities and services available throughout Arlington Heights and neighboring communities.
Upcoming Events
November 5 - Reflections Deadline
November 6 - PTA Subway Dine-out
November 8 - PTA Gator Bash
November 12 - PTA Meeting
November 15 - Report Cards Issued