Windsor's Educational Philosophy

Windsor Elementary School has achieved a record of academic excellence in an environment that is caring and responsive to children's needs. The faculty has clearly defined the academic goals expected at each grade level. The educational program at Windsor School also emphasizes building the self-esteem and confidence level of students through an atmosphere of respect and understanding.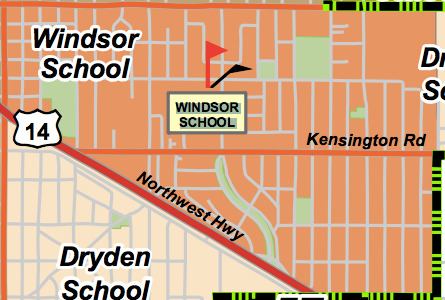 Over the past several years, innovative programs have developed in language arts, mathematics, science, and the area of healthy choices for healthy living. In addition, the Learning Media Center provides numerous activities that promote student discovery and creative learning such as the Windsor Publishing Center and a computer laboratory.
Windsor is a National Blue Ribbon Award recipient from 2009.
Windsor has always recognized the value of good character in its students. We celebrate the WILDCAT WAY...
W-We are Kind
A- Always Safe and Responsible, because
Y- You are Important!
The staff, students, and parents also reflect the school's motto: "Create - Innovate - Collaborate."
After 5th grade, Windsor students attend South Middle School for grades 6-8.