Posted by Donna Bingaman on 11/22/2019 10:00:00 AM
November 22, 2019
Wishing you a Happy Thanksgiving!

Thank you for all you do to support our students and teachers. I am frequently reminded by kind words and guestures how wonderful it is to be a part of the caring community. I hope that next week is a time for you to enjoy family and friends! I am encouraging our staff to do the same. It has been a busy fall. I have asked them to unplug and recharge. They will be putting away messages on their email accounts, and respond to any issues or concerns when they return on Monday, December 2. Have a wonderful Thanksgiving!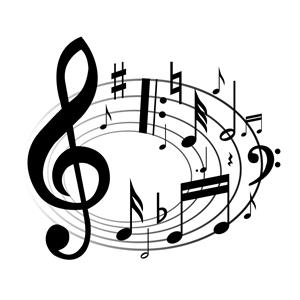 What wonderful music show on Wednesday! It was great to see everyone.
Congratulations to Ms. Weismann and our 2nd and 3rd graders on a fantastic show!
Playing After School at Greenbrier
If students stay to play at the playground after school, they must follow the school rules on the playground, and be supervised by an adult.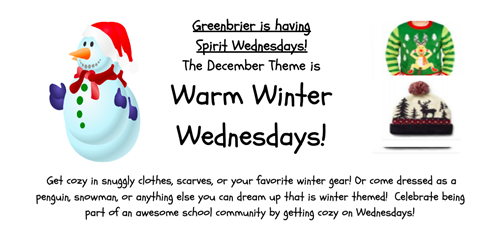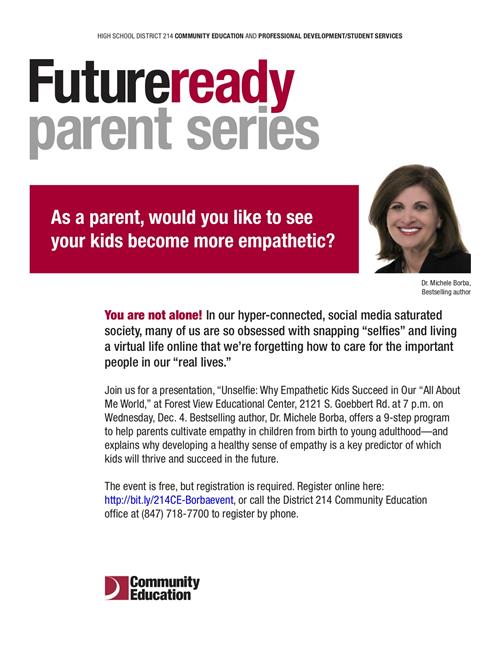 Registration Link: http://bit.ly/214CE-Borbaevent
Please check out the e-flyers in the above link to learn about additional programs that serve our students. There are wonderful activities and services available throughout Arlington Heights and neighboring communities.
Upcoming Events
November 20 - 7:00 p.m. 2nd and 3rd Grade Music Program
November 25-29 Fall Break
December 4 - 6:00 p.m. PTA Healthy Gym Night, Grades K-2
December 5 - 6:15 p.m. Early Childhood Family Fun Night
December 10 - 6:00 p.m. PTA Healthy Kids Gym Night, Grades 3-5
Decembef 12 - 5th Grade Band Night, 7:00 p.m.