The mission of the Health Services Department in Arlington Heights School District 25 is to work in conjunction with school staff and families to promote optimal health and safety, thereby facilitating the educational process for all students.
Our Staff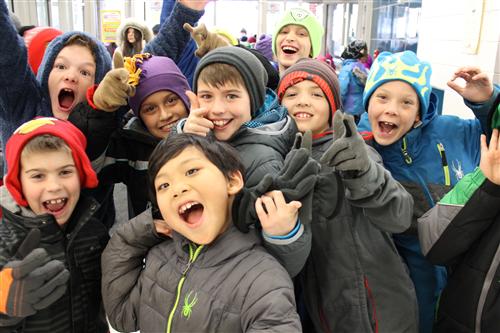 Each of our schools is staffed by a registered nurse (RN), assisted by a Certified School Nurse (CSN) partner. RNs are in the building every day and CSNs are scheduled on specific days throughout the week. Both nurses have taken the same examination through the professional regulation division of State of Illinois to earn their registered nurse license. Registered nurses have completed an Associate's or Bachelor's level program in nursing. Certified school nurses hold an RN license, have completed at least a Bachelor's level nursing program with additional graduate level course work, and have completed additional requirements in compliance with the Illinois State Board of Education. Most RNs work full-time in one building and most CSNs cover between two and three buildings across the district.
Our Role
To coordinate a comprehensive school health program including the delivery of services to students and staff members in order to enhance health and wellness in the school community.
Health Services Registration Information
Duties include the following:
to provide first aid and emergency care to students and staff
to administer medication and medical treatments as required
to provide screenings for vision and hearing and provide referral and follow up as needed
to ensure compliance with State of Illinois physical examination/immunization/dental requirements
to manage communicable disease issues in accordance with Illinois Department of Public Health guidelines
The additional responsibilities of the CSN include:
developing and implementing individualized care plans for students with special health needs
collaborating with school staff regarding students with special health care needs
providing the state mandated certified school nursing responsibilities on the special education multi-disciplinary teams
providing educational consultation for staff and students
maintaining contact with professional organizations
providing health and safety education to students and staff
conducting classroom presentations on health related topics
participating on district wide commitees relating to health and safety issues