AHSD25 serves the children and families of the highly regarded community of Arlington Heights, Illinois. Approximately 5,400 students attend the 7 elementary schools and 2 middle schools in our district. Students are taught by a highly qualified staff of over 800 full and part time employees.
AHSD25 is committed to creating a nurturing environment and providing a world class education for all students. Utilizing a comprehensive, cohesive, and student-centered curriculum, our instructional program prepares students to learn throughout their lives by making effective and innovative use of what they learn. AHSD25 provides students with the skills to be productive citizens in a global society in partnership with families and community.
AHSD25 provides the community with a school district that has structurally sound foundations through fiscal planning, hiring and retaining quality staff, providing safe, up-to-date facilities, and the involvement of community as constituents who support learning.
I invite you to explore our website and learn more about our schools. Please feel free to contact me if you have questions or comments about our wonderful school district.
Sincerely,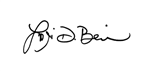 Superintendent