Return to Headlines
A Monster of the Midway Inspires Some Wildcats
December 11, 2015
Windsor Elementary School, IL – Not all monsters are scary, intimidating, and angry. Not all monsters have sharp teeth, fangs and fierce eyes.
In fact, some monsters are warm, inviting, knowledgeable, and happy. Like John Bostrom who is a father, Arlington Heights resident, and Monster of the Midway employee.
Bostrom is the VP of Business Administration for the Chicago Bears, and he visited Amy Pinkski's fifth grade class at Windsor Elementary last week to give her students a behind the scenes look at what it takes to run a professional sports franchise.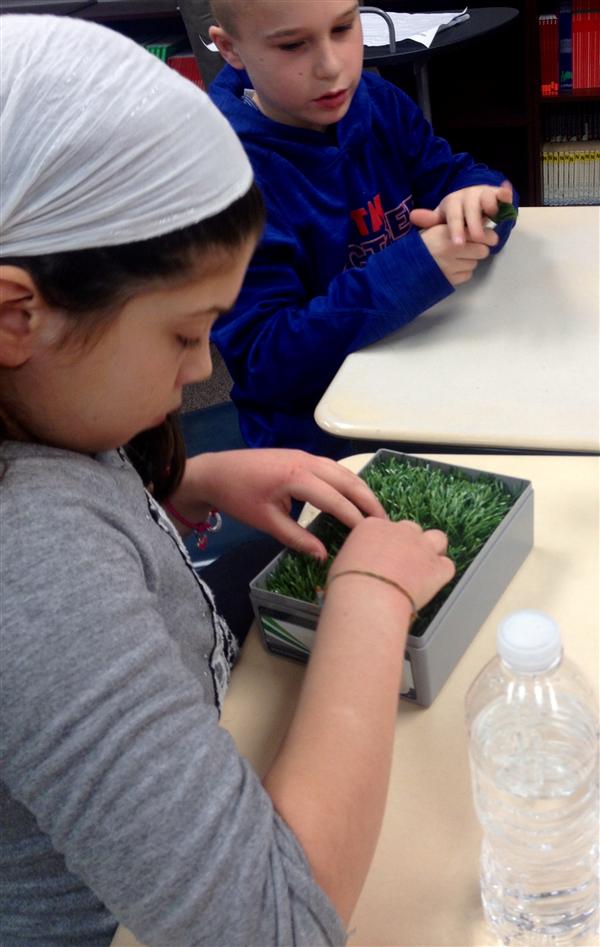 "I am thankful for Ms. Pinski and the district's offering to have individuals speak to classes about their careers," Bostrom said, who has a daughter, Julia in Ms. Pinski's class. "I believe it is a terrific way for children to get a first-hand glimpse of the opportunities that exist. While education is vital, it's never too early to start thinking about what they want to do when they grow up."
Bostrom engaged the students with different displays and examples that represent all aspects of jobs in professional sports. The kids were able to touch, study and ask questions about football equipment and field turf. Some even had the opportunity to put on Bostrom's ring he received for his part in the Bears Super Bowl appearance back in 2006.
Bostrom's main goal was to help the kids understand that you don't have to just be a football player to be on the team.
"Instead of football and coaching, there are other jobs and careers," fifth grade Wildcat, Megan Kalsch said, "like photography, food service, law and even equipment companies."
Once Bostrom fielded a few questions pertaining to the current Bears situation like "does Jay Cutler really try hard to win," he was able to highlight the many aspects of the Chicago Bears that kids may not know existed.
"While the Bears are a sports team with a public focus on players," Bostrom said," it is unique in that there are so people employed with varying careers, all contributing toward team success with the ultimate goal of winning championships."
Bostrom also drew back the curtains on how hard the players work and what it takes to become a professional athlete.
"I learned that most players really do want to win, like Jay Cutler does," fifth grade student, Owen Williams said.
The students were all impres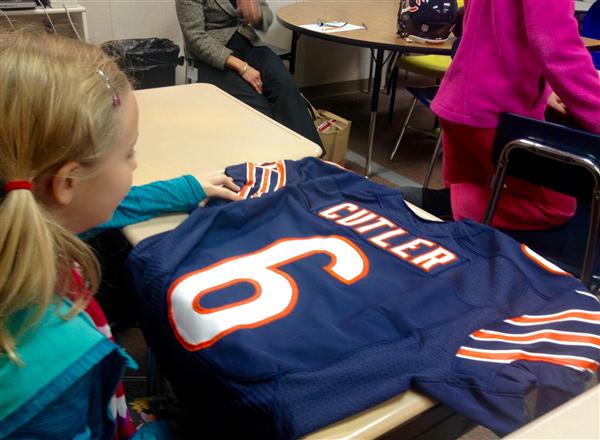 sed with Bostrom's access to the players on the Bears, especially as an employee who doesn't put together an on-the-field game plan. Bostrom made sure, however, that the students knew what goes into creating just as perfect an off the field game plan, as if he were a coach himself.
Ms. Pinski opens the door to her classroom at the beginning of every school year to parents who wish to come and speak to the students, educating them on a different career each time.
"There are experts out there that know more about topics than I do," Pinski said. "It's a great way to open up the doors to allow parents to come in and share."
The sense in Pinski's class was one of community and togetherness, as the students were open to, yet another topic they once knew very little about.