Return to Headlines
We remember WHEN Mrs. Seaman taught at Greenbrier Elementary, and she remembers a lot more! Mrs. Seaman was kind enough to give us a few minutes and answer some questions to get us all caught up on her life since retiring. The following is what we found out!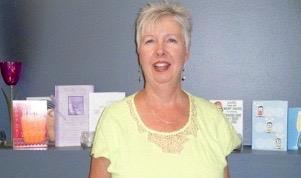 Can you start by telling us the details of your career in District 25?
I taught in District 25 for 34 years.
I was privileged to spend my entire career at Greenbrier School. I began my career by teaching fifth grade for 13 years. I then became the Learning Center Director for four years, returned to fifth grade for five years, and concluded my career by teaching second grade for 11 years. Greenbrier is a caring community of wonderful families.
I retired in 2002. I am not one to sit around so I began developing courses to offer to area districts on Cooperative Learning, math, and science. I consulted in these areas for four years.
What is your fondest memory of working in D25?
My fondest memories revolve around the great opportunities I was offered as a staff member in D25. I loved working with the students and families. I also took advantage of committee responsibilities in the areas of math and science. I was privileged to assist in launching the Everyday Math program and several different science programs for students. District 25 was always at the forefront of educational programs and issues. It was exciting to see what was coming next.
Finish this sentence: "I remember when…"
I have a funny first day memory. As the new teacher, I was assigned a classroom that had been used as a storage area for years. On my first day, as I was introducing my self, a mouse suddenly ran across the classroom. As the screaming began, four more mice ran around the room. I had a student go for the custodian. He came in the room and began chasing after the mice as students stood on their chairs.
I also cannot forget the last day as I said good-by to everyone and the building itself. It was sad walking out of the building, where I had spent 34 years of my life, for the last time as an educator.
What have you been up to since retiring?
Since retiring, I have kept myself busy with book clubs, family activities, and just enjoying the freedom of not following a set schedule. I have worked for the University of Illinois for the past 10 years. I am the coordinator for the student teaching program in the NW suburbs. I also directly supervise several students and teach seminars. I remain connected to D25 as I supervise students throughout the district. It is fun to see friends in all of the schools.
What did you enjoy most about working in D25?
I enjoyed the students, families, and staff members that I was able to work with in D25. It was fun teaching a new group of students each year. Everyone in the district was committed to best practice teaching and doing what was best for children.
How's the fam…?
My husband Bill and I just celebrated our 40th anniversary! We have three sons and daughter-in-laws and seven grandchildren. We love spending time together as a family. My husband and sons are big Chicago sports fans so many activities revolve around fun dinners and watching sports on TV. My sister and brother live in Indiana with their families. We visit them as much as possible. We also have a Shih Tzu named Lola who brightens our lives. She loves to travel with us.