Return to Headlines
AHSD 25 remembers WHEN Mrs. McQuillan taught at Olive Elementary, and she was kind enough to give us a few minutes and answer some questions to get us all up on her life since retiring. The following is what we found out!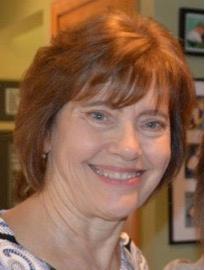 Can you start by telling us the details of your career in District 25?
I was privileged to teach in Dist. 25 at Olive Elementary School for almost 34 years. I taught a multi-age classroom of 1st, 2nd, and 3rd graders. I absolutely LOVED my teaching career! I retired in 2004 but have continued to sub whenever I have the chance. I also supervised student teachers for the University of Illinois for 9 years.
What is your fondest memory of working in D25?
My fondest memories in District 25 are the times spent with the children - creating an intriguing learning environment, teaching new concepts, questioning them and encouraging their curiosity, opening their eyes to the world and people around them, and observing their growth and development.
Finish this sentence: "I remember when…"
I remember when our staff would work so hard to make sound educational decisions and to offer quality teaching and learning activities. Our parents were always valued. Our district administration encouraged us to be creative and to utilize our knowledge of child development in our teaching and planning.
What have you been up to since retiring?
Since retiring, some of my favorite moments now are reconnecting with former students on Facebook or around town! What a joy it is to see them all grown up now!
My husband Tom is also a retired teacher from Thornwood High School in South Holland. We have been enjoying traveling, skiing, taking senior classes at Harper, visiting with family and friends. Our most recent trip was a cruise to the eastern Mediterranean with stops in Venice, Greece, and Turkey.
What did you enjoy most about working in D25?
My favorite way to teach was through thematic units, weaving the standards and skills in to topics of interest to the children. Why not write and draw about Disney characters or Star Wars heroes or forest creatures rather than some prepared ideas from a workbook?
How's the fam…?
I am lucky enough to have two step-children and NINE grandchildren! The grandchildren range in age from 18 years to 1 year. We play with them, take them for overnights and babysit when we can. It's exhausting but wonderful!
Any message to the Arlington Heights community?
THANKS to all of the staff, children, and parents I've encountered over all of these years. You have all added special moments to my life!